 Takeya Summer 21
A 60 sec urban focused fitness piece I dp'd/edited for Takeya with Ty Milford. Produced by Verity Hoskins. Shot in San Diego Chevrolet || Legendary
60 Sec commercial for the new Chevy Tahoe I Directed and DP'd featuring Jimmie Johnson and family. This was at the height of the Covid era of shooting. 3 person team on set. Shot in Charlotte, NC Directed/ Gabe L'Heureux Co Directed / Produced: Knox MMG DP / Edit: Gabe L'Heureux Movi and Drone OP: Nathan Yant Sound Design: Keith White Coloring: KuenyPearson Video Retouch: Joe Pease Agency: Commonwealth//McCann JUST LIVE - P Rod | Pastrana
This was a brand edit test that was put together from footage that Ryan Young and I filmed for Just Live. This was filmed with Paul Rodriguez and Travis Pastrana in San Clemente and Vista CA. Bryan Knox produced this, I edited, creative direction by Studio Remains/ John Alvino. Takeya Summer 2020
Brand video for Takeya that I filmed with Director Ty Milford. Shot during Covid times in San Diego. Small nimble crew.. Great vibes.. Produced by Verity Hoskins Carvana Laguna Seca Drone
This was a drone focused piece that we shot at Laguna Seca with Jimmie Johnson for Carvana. This was edit 1 of 2 that came out around this Indycar test. Drone Operator/Camera B was Nathan Yant, Drone Camera Operator/ DP myself, Produced by Bryan Knox Kidding during the Quarantine
A little short film I made during the quarantine. The older you get the more you realize how much being a kid rules... Slingflex - Under Armor
Some unreleased campaign footage from a shoot I DP'd recently for Under Armor that I cut together for reel purposes only..Creative Direction: Wedge And Lever Track i used for this is Noga Erez "Dance While You Shoot" Its pure gold. 48 Forever, 48 Family
This was a historical piece commissioned by JJR to commemorate the legendary Nascar career of Jimmie Johnson. I edited this piece as well as filmed the new lifestyle content. This piece was produced by Bryan Knox, Lauren Edwards, and myself. Sound design by Keith White, musical score by Andrew Seistrup. This edit was amazingly successful with a million+ views Darlington Throwback
This was a piece I Directed, Edited, Filmed for Ally Financial and Jimmie Johnson to tease the 2019 Nascar Throwback Race at Darlington. Co Directed by Bryan Knox, DP- Justin Eeles, Drone and Movi work- Nathan Yant, Sound Design- Keith White Gatorade Endurance, Formulated For Boston Episode 2
This is part 2 of a 3 part series that I Directed, Filmed, and Edited for Gatorade Endurance chronicling Jimmie Johnson's lead into running the 2019 Boston Marathon while balancing his legendary Nascar Cup Career. Episode 2 and 3 of this series went viral and where watched millions of times. This piece was produced and Co Directed by Bryan Knox with Drone work was done by Nathan Yant. Gabriel LHeureux Director/DP Reel 2018
Compilation of various campaign or commercial favorites I've directed or dp'd over the last couple years. || || It was a pleasure working with some amazing cinematographers on these shoots including Aaron Lieber, Manolo Mendieta, Pat Fenelon, Adam Guy, Chris Adams, Aaron Leyland, Matt Lawless, Cory Ring and Kirk Bereska. Meet The Roll- Specialized Bicycles
"Meet The Roll"- a brand video for Specialized Bicycles I DP'd, Co-Directed, Edited. The concept was to follow a rider throughout his day riding his Beach Cruiser' "Roll" Bicycle. || Photographer, Co-Director: Justin LHeureux || Creative Director: Dustin Ortiz || Producer: Heather Smith-Smith X Union || Marketing Executive: Jessi Farber || Rider: Dylan Buffington. Shot on location in San Diego New Balance MADE 990 v.4
This was a brand piece that i DP'd for the 990 Hightop Sneaker from New Balance. This was shot in San Diego produced, directed, and edited by Carousel Agency. Matt Lawless and Cory Ring shot 2nd and 3rd unit video on this piece as well The Car Swap
The Car Swap was a project that I Co-directed, shot, edited with Bryan Knox and Jimmie Johnson in conjunction with McClaren. The idea was to make a piece documenting Jimmie Johnson's journey to the Middle East to Swap cars with lengendary Formula 1 driver Fernando Alonso. Shot in London, UAE, and Bahrain. Additional amazing camera work by Justin Eeles and Nathan Yant. Under Armour | Shift The Culture | Nick Grant
This was a campaign piece that i DP'd with Rapper Nick Grant in conjunction with Wedge and Lever Agency. W&L came to me with this concept and we teamed up with Motion Graphics Artist Joe Pease to pull if off. This was filmed on location in Torrence, CA. Produced by Tommy Pearson and Luke Callahan. Art Direction by John Antoski. The Tam Slam
A while back this local photographer kid Cole Ferguson told me about this super funny event the surf kids were organizing at our local break, Tamarack, and to come check it out. I brought a camera and snapped a bunch of photos. The next time the tide was perfect and it was called on I knew i had to make a video. Enjoy.. The SuperBowl of foam board surfing...HAHA Under Armour | Sling Wrap
This is part of a series of videos i DP'd for Under Armour with Wedge and Lever Agency to promote the release of Under Armors new Sling Wrap sneaker. This video project features Vernon Hargreaves from the Tampa Bay Buccaneers and Olympic Sprinter Natasha Hastings. It was filmed on location in Tampa, FL and Austin, TX. Wedge and Lever agency handled all creative direction and production of this project. Creative Director was John Antoski and Producers Tommy Pearson and Blake Vincent Kueny. Motion graphics work was done by Joe Pease Defy | Jimmy Chin | Lifeproof
Defy is an episode of a series for Lifeproof that I filmed in conjunction with Chris Adams of Tempt Media, Bill Sager of Carousel Agency, and my brother Justin. The idea behind the piece was an inside look at Jimmy Chin's life of climbing and skiing and the influence its had on his life. We shot this in Jackson, Wyoming in and around Jimmy's home. Jimmy also provided us some great stock footage he had from previous expeditions.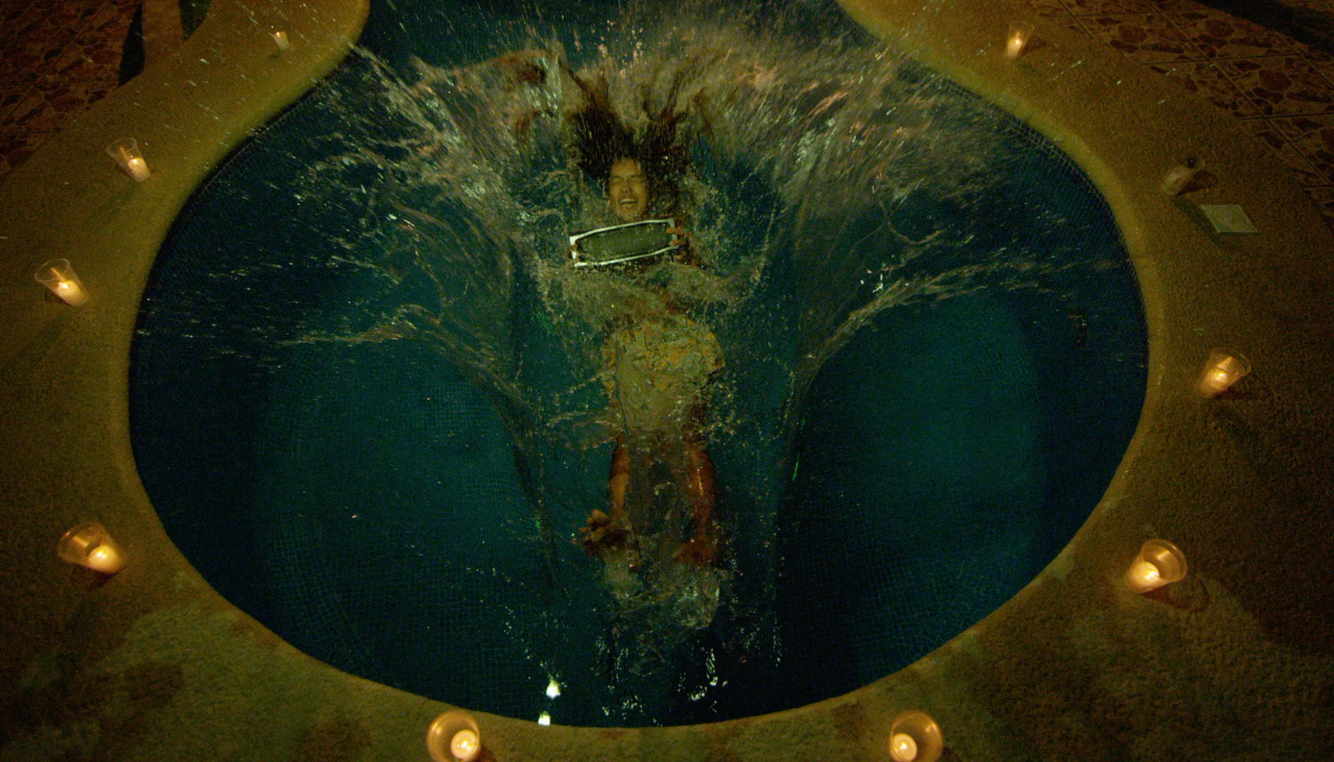 LiveLoud - Aquaphonics Speakers - Lifeproof
This is the brand launch video for the new waterproof speaker line of products Lifeproof just launched. I was DP on this shoot and also edited this piece. The idea was to follow a bunch of friends through Mexico doing what they love to do. This was filmed in 5k on RED Dragon and 4.5 k RED Raven. Manolo Mendieta was also cinematographer on this shoot and filmed some great drone shots. Shoot was codirected by myself, Julian Kelly and Jordan Catalano. Produced by Verity Hoskins and Kalle Caranza. Shot on location around Puerto Vallarta and Sayulita, Mexico Time-lapse Reel
For the longest time anywhere in the world i could travel too i would shoot a few time-lapses. I never really had a goal in mind for these, it was just a fun hobby and memento from some amazing trips. Decided to put some of my favorites together in this little edit. Enjoy NEXT - Lifeproof
NEXT was a 30 sec commercial spot i filmed and directed. Lifeproof came to me and wanted to use the phone zoom concept to go from one scene to the other. This was filmed on location in Vancouver, BC. Lifeproof- Living Proof Bobby Brown
This was a commercial spot that i filmed and directed for Lifeproof featuring Olympic athlete Bobby Brown on location in Breckenridge, CO. This commercial was used for advertising on ABC leading into the X Games. Follow cam shots were filmed by Kirk Bereska Destination San Diego- Adidas / Journeys
This was a promo piece for a music/ art festival put on by Adidas/ Journeys and Starch Creative in downtown San Diego that I Directed, Filmed and Edited. Blake Kueny was also filming on this production. The goal was to make a 1 min edit that incapsulated the entire experience. SLAM - Lifeproof
SLAM was a brand video I filmed, edited, and directed for Lifeproof to showcase the durability of their new cases. Lifeproof came to me with this idea, using a sound design concept and wanted to showcase a few different sports utilizing the SLAM case. Manolo Mendieta contributed on filming. Keith White handled sound design. Fillmed on location in Vancouver BC Lifeproof Joshua Tree
This was a segment that Carousel Agency, Justin L'Heureux and I teamed up for the Lifeproof/ iPhone 6 launch in Joshua Tree, CA. We wanted to do an authentic climbing experience and show the product in real world situations. Telus Pro Photo Showdown Finalist Submission 2016 - Gabe L'Heureux
This was a 9 minute slideshow that i created as my entry in the Telus Pro Photo Showdown in Whistler, BC.. April 2016.... This was featured along side 4 other world class photographers to a room full of 2000 spectators and judges. Lifeproof/ Bolts Action: Free Riders
Free Riders was a video Lifeproof hired me to direct, film and edit based around the annual Bolts Action ride from Salt Lake City to Jackson Hole Wyoming. This ride has been going on for years and is 3 days of mayhem and pure fun. Motorcycles, cliff jumping, skateboarding, mountain biking, white water rafting and just hanging with the boys. This kind of a trip was a perfect way to showcase the Lifeproof product in many environments and I think we did that nicely. Special thanks to Pat Fenelon who helped film this piece, Verity Hoskins who produced it, and Justin L'Heureux who shot still imagery. Lifeproof Alaska iPhone 6
This was a video I shot and co-directed with Carousel agency and David Oldfield surrounding Lifeproof's iPhone 6 product line. The concept behind it was to show a bunch of friends have a great time while traveling and snowboarding around Alaska. We didn't get the snow we were looking for but none the less the video came out pretty rad Burton Presents: [SNOWBOARDING] OFFICIAL TRAILER
This is a trailer that Burton released in August 2013 for the 4 part web series that we produced. The intro shoot for this piece was one of the first of its kind and groundbreaking in the use of the Movi steadcam device. Corey Koniniec, Sam Nuttman, and myself filmed this intro segment on RED Epic. This piece was a collaboration between us 3 and the folks at Burton creative. It was directed by Alex Adrian. NIXON X BOLTS ACTION LTD COLLECTION
This is a video that I filmed with the Bolts Action guys in Utah to accompany the release of their new watch collaboration with Nixon Watches. We shot this in a 2 day period on the RED Epic. I shot and directed the piece. Seth Huot edited the piece. Unfortunately, there was not a budget for music so those guys had to use whatever they could find for tunes. Thirteen
This is the introduction segment to the video the Burton Snowboards media team created during the 2012 season. This intro was a cinematic collaboration between myself, Aaron Leyland, Tim Manning, Corey Koniniec, and Justin Eeles. This video was directed by Popular and was shot on RED. The use of the IGEBA smoke machine was used to capture many of these shots as well as HMI lighting. This video won many awards all over the world including Movie of the Year by Transworld Snowboarding Magazine and Snowboarder Magazine. It was a pleasure collaborating with these guys on this project Shots In The Dark
Jeremy Jones and I created this video for the ESPN Real Street portion of the Winter X Games 2013. A "Behind The Scenes" video was required with each submission so we took it upon ourselves to make something memorable. Shot on RED using a 90mm tilt shift lens. Using 1 Lowell 1000watt light. This video was also featured on the RED Digital Cinemas website. Burton 2015 Teaser
This was a teaser Burton released for their 2015 web series "Burton Presents". I edited the action segment. MōVI: The Burton Session
A behind-the-scenes look at the making of the intro to the new Burton Snowboards video series, coming this fall. Filmed on the RED Epic using the Freefly Systems MōVI, this film gives you a closer look at how the MōVI is changing the way people are making films. Burton presents [SNOWBOARDING] full video here: http://www.youtube.com/watch?v=AlUfT2ZWSUY MORE INFO http://www.Burton.com http://www.FreeflySystems.com Downpour
A few years back Brad Kremer and I teamed up with Shaun White, Kyle Mack, and Jeremy Jones to make a little video based on an idea he had gotten from his childs Japanese cartoon. With a little extra help from the fire department we made this video come to life.